Personal Insurance
Income protection and benefits to address your unique individual needs
Life, disability, critical illness, medical and travel insurance for individuals

You know you need individual insurance. So now what?
Bennett Insurance makes protecting you and your loved ones easy. Working with industry experts, we create unique solutions to address your individual needs.
Moreover, if you have questions or issues with a claim, we are here to help. Just give us a call—because if there's a solution out there, we will find it for you.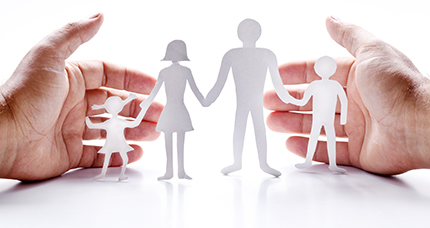 Who needs personal insurance?

Put simply, personal insurance is for individuals who need coverage tailored to their (and/or their family's) specific needs.
You may be an:
Independent contractor, entrepreneur or solopreneur—who doesn't have the security of group coverage
Older employee or soon-to-be retiree—who is soon leaving the security of your group insurance and/or employee benefit plans
Employee—who wants to "top up" your current group insurance coverage, or who is leaving an employer for a job with no benefits
Employer—who wants to provide personal insurance to help employees top up their group coverage
Individual – who wants to examine their personal insurance needs.
Bennett Insurance specializes in:
Personal life insurance
To use as a tax-deferred savings vehicle, or as assurance your loved ones will be financially secure if you die. Options include term, permanent, and participating life insurance.
Personal disability insurance
Providing income replacement if you become disabled. Often provides greater flexibility and coverage than group disability plans.
Critical illness insurance for individuals
Protects you while you are still alive. If you become critically ill (e.g., due to life threatening cancer, heart attack or stroke), you are paid a lump sum to use as you wish.
Individual health and dental insurance
Offering health (drugs, paramedical, semi-private or private hospital, and travel coverage), dental and vision for you and your family members.
Are you looking for individual Health and Dental coverage or do you need to convert your existing group benefits coverage to an individual plan?
Individual travel insurance
Providing coverage for vacation and business travel. Covers a range of costs incurred—from medical treatment at foreign hospitals, to coverage for trip cancellation and lost baggage.

"Questions or issues with a claim? If there's a solution out there, we will find it for you."
Certain individual travel insurance services may require referral to an outside consultant or travel agent. You will be notified in advance if your travel inquiry requires an outside referral.
*These links are provided for your convenience. Bennett Insurance works with all major insurance underwriters in Canada—not only Canada Life and Manulife. For more insurance quotes, please contact our Bennett Insurance advisors directly.
Benefits of Personal Insurance

Custom Tailored
Get life, disability, illness, medical, dental and travel insurance coverage custom-tailored to you and your family's unique needs.
Easy Transition
You don't have to be uninsured just because you are leaving the security of a group benefit plan. We're here to help explain your conversion and medically underwritten insurance options.
Extra Coverage
Easily top up your group life or disability coverage if you need a bit more on top of what your benefit plan offers.