Financial Planning
Investment services and custom advice for individuals
A referred service to secure your financial future

You're unique, and so are your investment goals.
Our full suite of investment services provides you with the solutions you need to:
Minimize your taxes
Create wealth
Plan for retirement
Prepare and manage your estate in the event of your death
Above all else, it's about creating a solid financial future—for you and your family.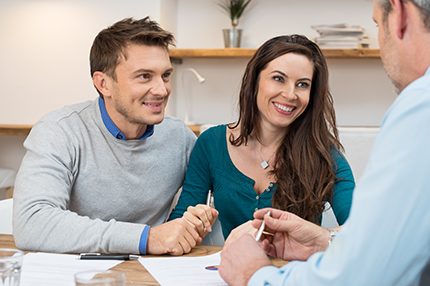 Creating the right plan for you


"Create a solid financial future for you and your family through Bennett Insurance's network of financial planners."
Bennett Insurance advisors will refer you to and work with financial planners, giving you the power to make educated financial decisions based on your unique set of circumstances.
Solutions as diverse as your needs
Your personal financial plan can include a wide range suite of solutions, including:
Retirement planning strategies
Registered and non-registered investment planning
Life and disability insurance planning
Estate planning strategies
Financial Planning is a referred service.  At Bennett Insurance, we recognize that choosing the right financial planner is a important step for your financial future.  For this reason we believe in partnering with industry professionals who specialize in financial planning.  At your request, we will provide you with the names and contact details of several personal financial advisors for your consideration.