Bennett Insurance makes your life easier
Insurance can be complex—but not with Bennett

If you're like most people, you don't have the time or expertise to research, implement and oversee insurance benefits. But good news: our advisors are here to make your life easier.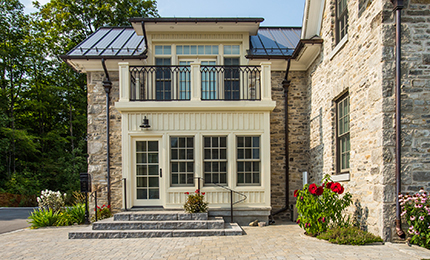 We are tried-and-true insurance specialists
At Bennett Insurance, we are not run-of-the mill advisors.
We are specialists who live and breathe insurance.
In fact, every one of our advisors has at least 15 years in the industry.
As a result, you can rest assured you are getting the best solutions out there when you partner with Bennett.
We understand and anticipate your needs
We strive to ensure your experience is as smooth and efficient as possible.
As such, our approach to client service is all about you:
Making sure you have the appropriate benefits and/or insurance you need, and identifying things you don't need; and
Anticipating your questions and concerns (we've been doing this a long time, so we're quite proficient at it).
Ultimately, we take a proactive approach to how we work with clients—freeing up your time and energy to focus on all the other things you need to do.
We make things work
While we would all love perfection, every plan always has a hiccup or two. And that can be incredibly frustrating.
You may not have the time or expertise to fix the matter yourself and with Bennett Insurance, you have a partner in benefits.
Just give us a call—because if there's a solution out there, we will find it for you.
We're part of your team
Bennett Insurance is not just your insurance representative—we are your insurance advisor.
We see ourselves as an extension of your team—whether you are a team of many or a "team" of one.
And while we may not physically be at your workplace, we are still part of your organization.
We are always here for you. Because we want to see you succeed.
So let's talk
Contact our Bennett Insurance advisors today.
100 years in the insurance industry
Not many families can say they've spent a century in a particular industry!
The Bennetts can.
Our family's deep-rooted love for insurance started more than 100 years ago.

Our history
A family-owned business with deep roots in the insurance industry
It all began with Robert Austin Bennett. In 1918, Robert took a job as an insurance advisor with Metropolitan Life Insurance Company (Met Life). Over time, he became a widely respected industry expert.
Robert Austin transferred his skills to his son, Claude Bennett Sr., who eventually found himself performing actuary duties at Metropolitan Life.
Claude went on to have six sons. And in the mid-1970s, Claude's second-youngest son, Thom, founded the Bennett Insurance Agency.
Honesty, integrity, and educating clients
When Thom first established Bennett Insurance, he filled a niche for a knowledgeable, service-oriented employee benefits consultancy in Ottawa.
Over the years, he shaped an insurance sales culture based on three main qualities: honesty, integrity, and client education.
Ultimately, Thom wanted to ensure his clients were not only getting the best coverage to fit their unique circumstances—but that they knew they were getting the best.
As such, Thom has built Bennett Insurance to focus on educating clients, so clients can confidently:
Understand the mechanics of their insurance products, and
Use those products to their maximum benefit.
Bennett Insurance today
In case you're wondering, the Bennett insurance legacy hasn't stopped with Thom.
Today, Thom works alongside his son, Shane, who serves as the brokerage's vice president.
The values that Bennett Insurance first held are continuing down the line, also extending to the company's hiring policy. We put a lot of rigor and research into the vetting process for each of our employees—ensuring they also hold our company and personal values.
And so, the Bennett insurance legacy lives on.


"He who has health has hope;
and he who has hope has everything."


Our mission, vision and values

Since being founded 40+ years ago, Bennett Insurance's mission, vision and values have virtually remained the same:
Our mission
Provide our clients with the best coverage for their unique circumstances
Ensure our clients are highly educated about their coverage, so they may realize the best possible benefits from their plans
Provide service within an honest, open, friendly and client-oriented organizational culture
Work to encourage competitive market prices for all premiums
Our vision
To grow the most knowledgeable and service-oriented insurance and financial planning consultancy in Canada
Our values
Maintain a culture of openness, honesty and integrity in all our business dealings
Provide comprehensive, personalized service to clients and act as client advocates when necessary in dealing with insurance carriers
Strive to achieve our clients' goals and aspirations as they relate to insurance coverage and financial planning services
Deliver service above and beyond what the average client reasonably expects
Promote partnerships that will provide clients with the widest possible range of options and choices
Maintain a superior level of standards and knowledge in all our business dealings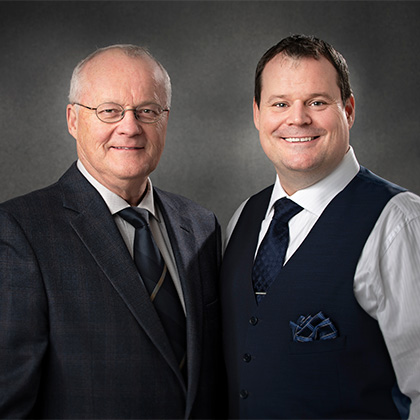 Thom & Shane Bennett